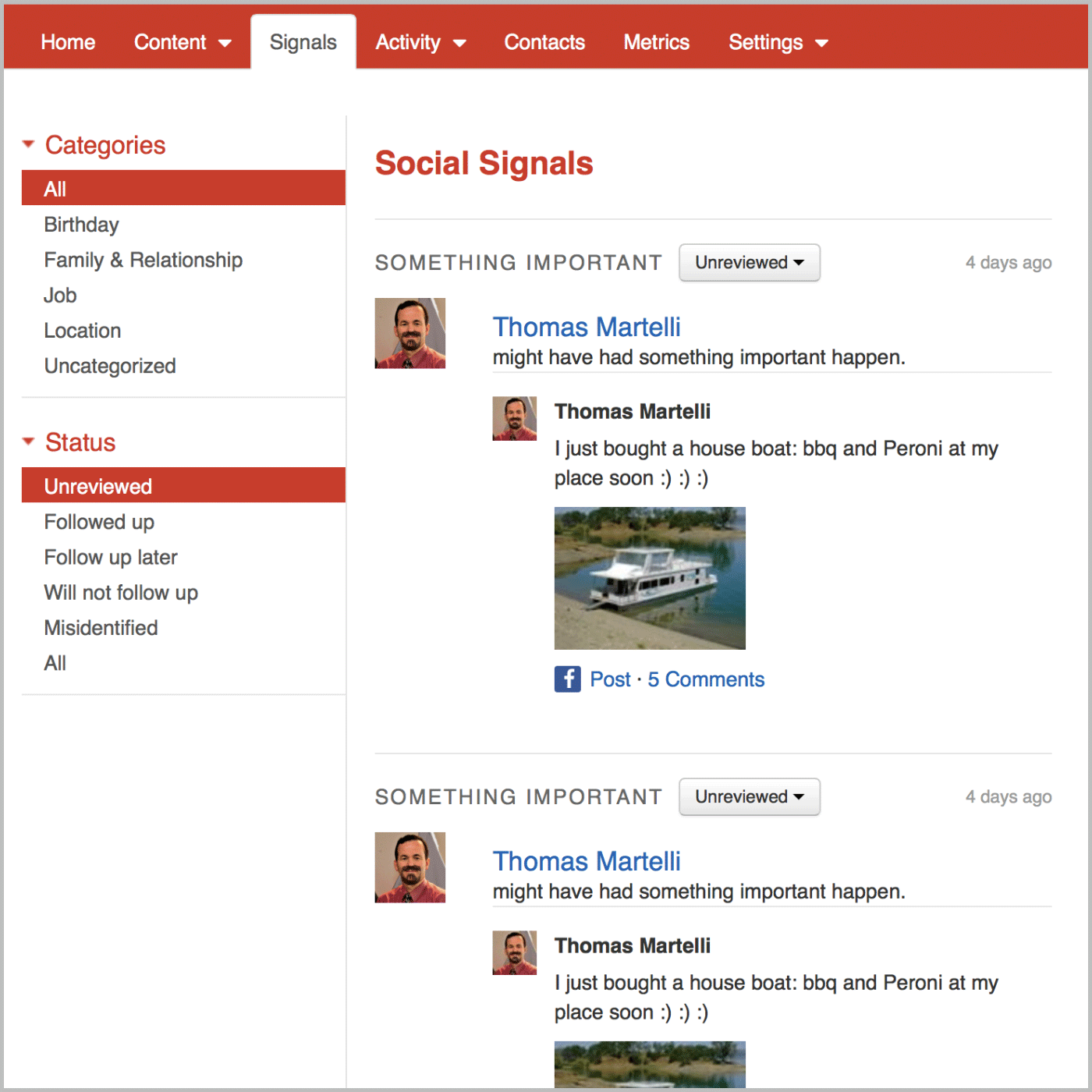 Social Signals   ▿
Getting notified when something important happens in a contacts's life
Goal: increase utility and usage of an existing feature
Targeted User Role(s): Insurance Agent / Financial Advisor
Outcome(s): unknown at this time - this feature is still in development
My Contributions: competitive analysis, secondary research, workshops, UX design, usability testing
Deliverable(s): specifications, wireframes, prototypes
Team: Shlomo Goltz with Dan Tucker, Topher Bauman, Lauren Wyatt, Simon Carney, Guorui Wu, and Ruchi Varshney
As salespeople, Agents and Advisors are always looking for opportune times to contact their current or potential clients about additional products and services. It turns out that the ideal time to reach out is during what is called "money-in-motion moments" such as: graduating, finding a new job, getting engaged, and having a baby. Social Signals present a consolidated and streamlined feed of all potential life changes happening within an Agent or Advisor's social networks. Social Signals keep Agents and Advisors up to date on the lives of their connections by notifying them when people in their networks are most in need of new financial products or services. Reaching out at the right time helps them build relationships and can put them at top of their customer's minds.
Social Signals
An explanation and demonstration of the final design in prototype form. This design was used as the basis for the production version of the social signals feature set.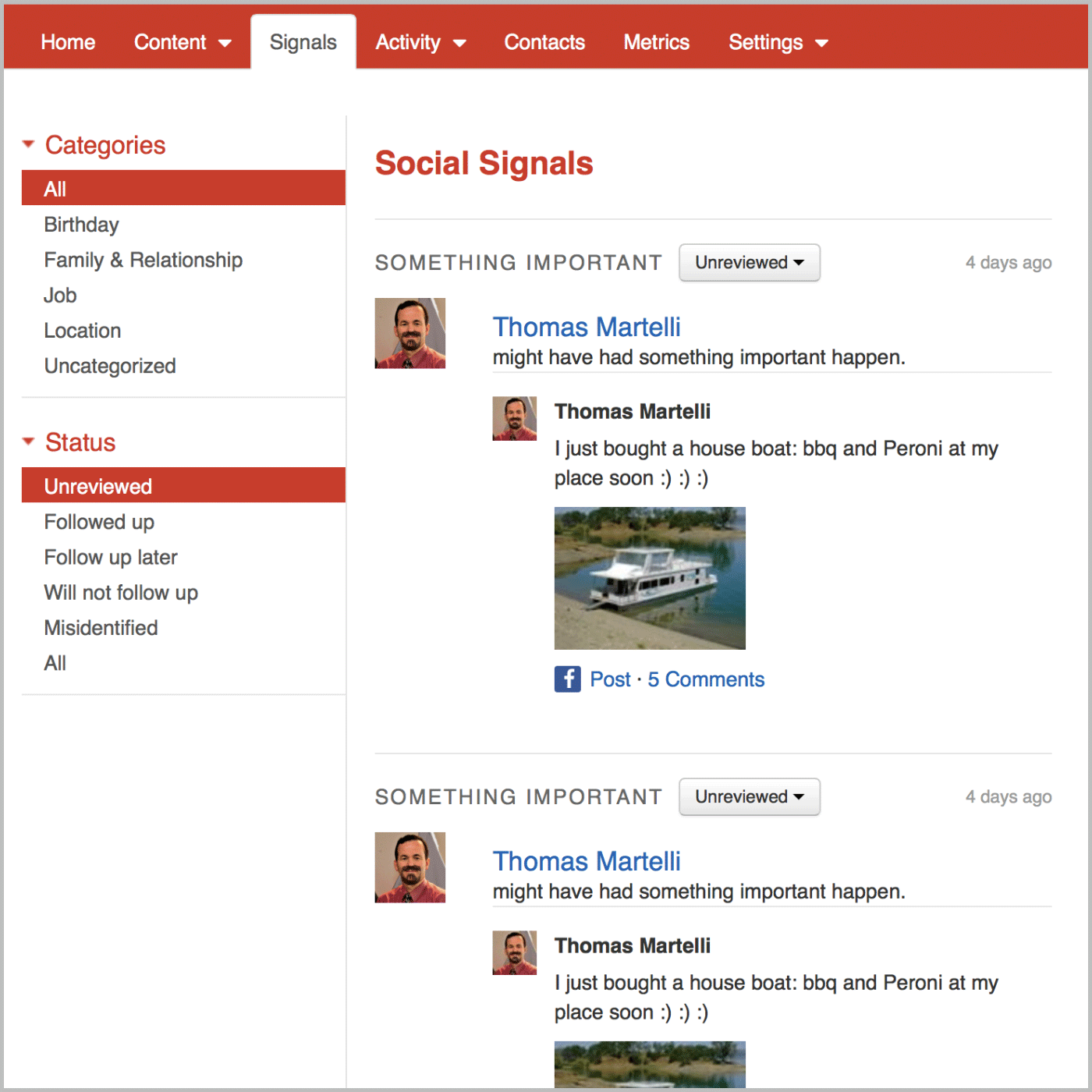 Previous Version
The main objective of this project was to take the design above, and increase engagement of categorizing signals, increase information density, and to position social signals as a more integral part of agent and advisors workflow. Though the previous version of signals was functional, relatively few people were using this feature consistently.
Workflow Workshop
To understand and align the visions of all stakeholders involved, I brought the team together to jointly create a model of what information signals provide, and how that information could be used by agents/advisors to make getting in contact with clients in a more natural and effective way.
Initial Sketches
I started expressing requirements visually in sketches to make sure all data that needed to be exposed to users was captured in a fast in fluid way. These sketches don't resemble the final design, but helped me focus and organize my thoughts.
Wireframe Version 5 - Final
By ultimately landing on an accordion based framework, I was able to display top-level information to agents/advisors that could be quickly scanned and categorized without getting bogged down by the details of each signal.
Final Production
This is the final design that was released to customers. After launching, we have noticed a significant increase in user adoption of signals in general, and the use of categorization too.
See the Full Presentation