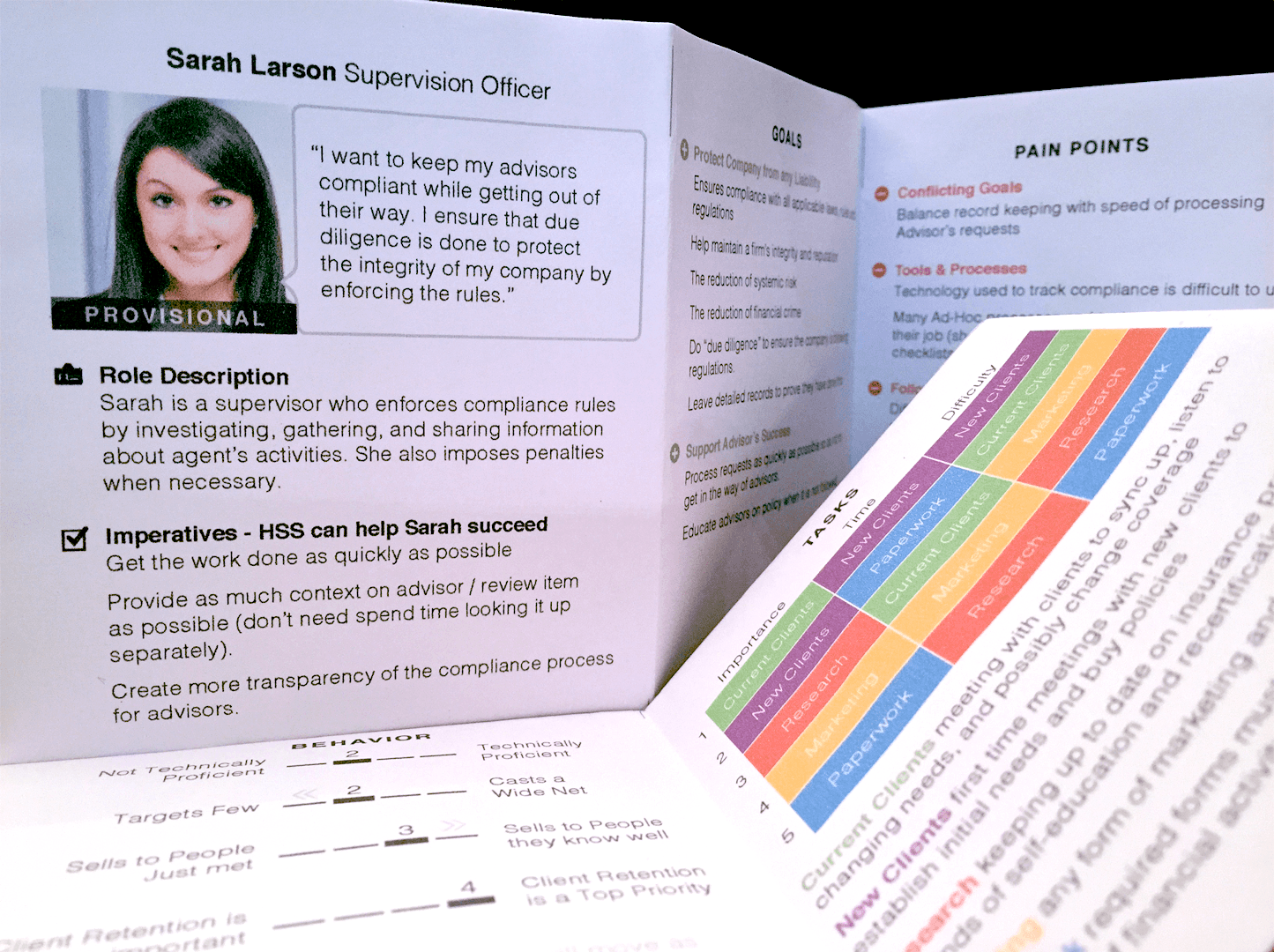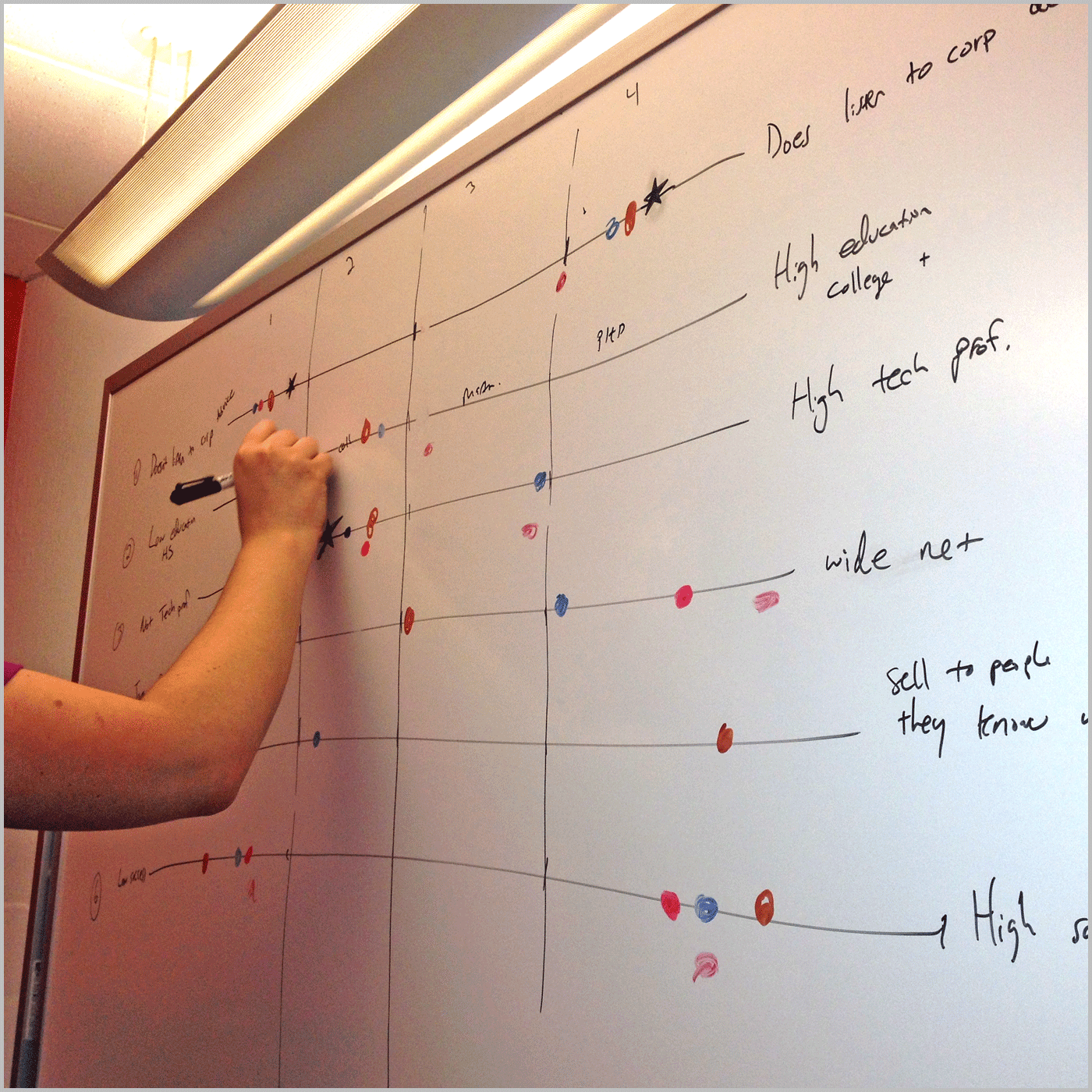 Personas   ▿
Treat different people differently. Anything else is a compromise.
Goal: To encapsulate and spread tribal knowledge about end-users (Insurance Agents and Financial Advisors) so that everyone at Hearsay Social has an accurate and shared understanding of who uses the software we create.
Targeted Audience: all Hearsay Social employees (emphasis on product design and engineering teams)
Outcome(s): Reduced learning curve about end-users from 3-6 months to 1 Week
My Contributions: research planning, interviewing, workshop development, design, presentation
Deliverable(s): workshop guides, presentations, persona posters & videos, published articles
Team: Shlomo Goltz (solo)
When I joined Hearsay Social, it was estimated that it took most employees 3-6 months to gain a full understanding of what our end-users were actually like! Knowledge about agents and advisors was distributed unevenly among our organization, and many people were basing their decisions on surface level and incomplete information. Access to insurance agents and financial advisors proved too logistically difficult and time consuming for this project, so I created provisional personas, which captured what we know, and think we know about our end-users. This is the first step towards created full fledged personas - though this second stage is still on the horizon. The results of this project are now used in new employee on boarding and ongoing educational / enrichment initiatives throughout the company.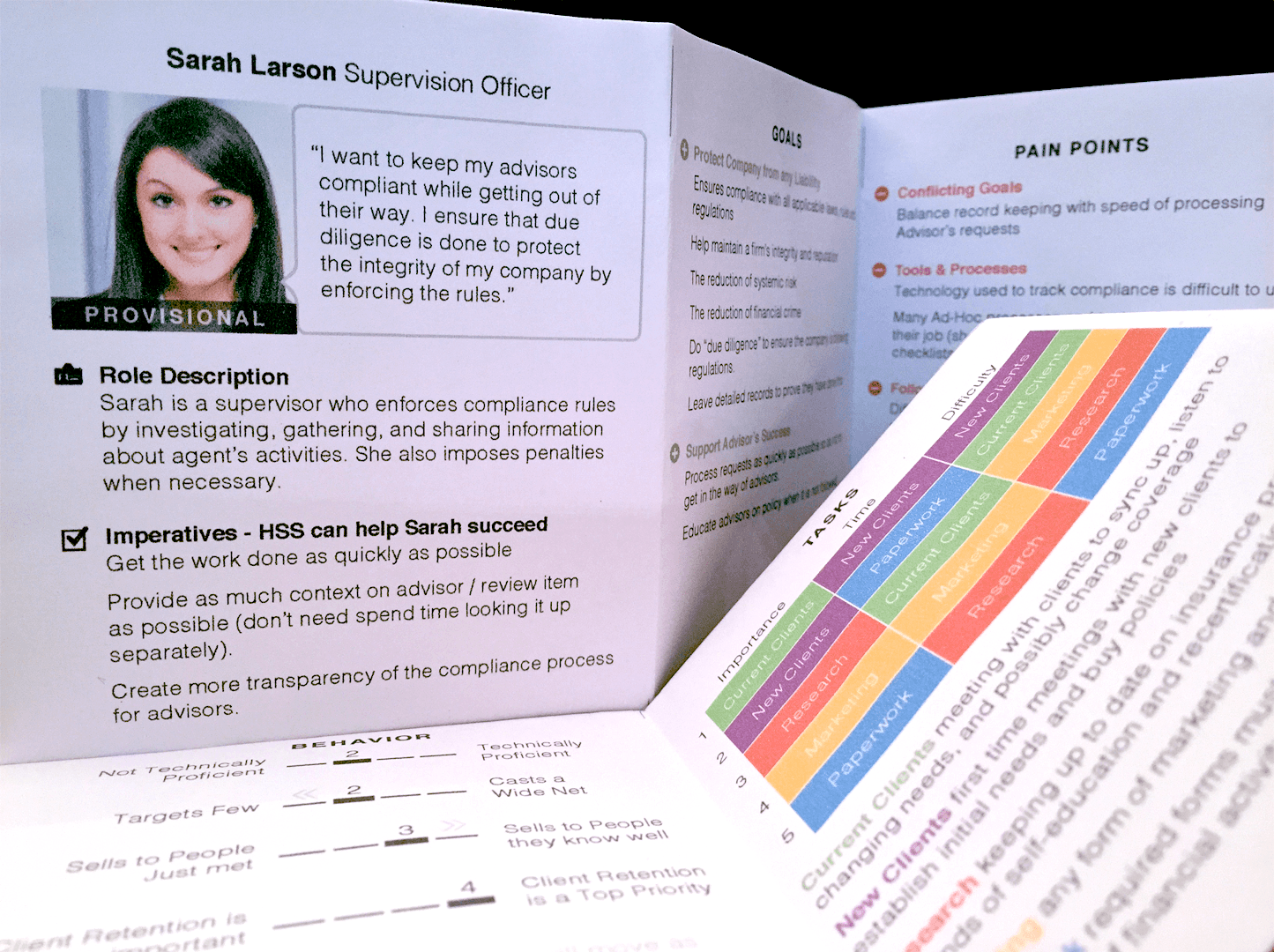 Persona Posters
Posters passed out to employees and placed on walls were an effective way to communicate research trends and patterns to colleagues. Information about each persona was presented in a combination of text, images, and informational graphics to create an engaging summary of our users.
Workshop: Role Identification & Segmentation
We determined what kinds or types of people use Hearsay Social and determined how to divide this crowd into meaningful groups. We determined there were six roles of people who used Hearsay Social, but we wanted to focus primarily on the people in roles who relied on our software the most for their day to day work.
Workshop: Attribution
We described common and dominant characteristics that meaningfully described each type of user. Attributes included demographics, environment, responsibilities, needs / wants, motivations, pain points, and goals.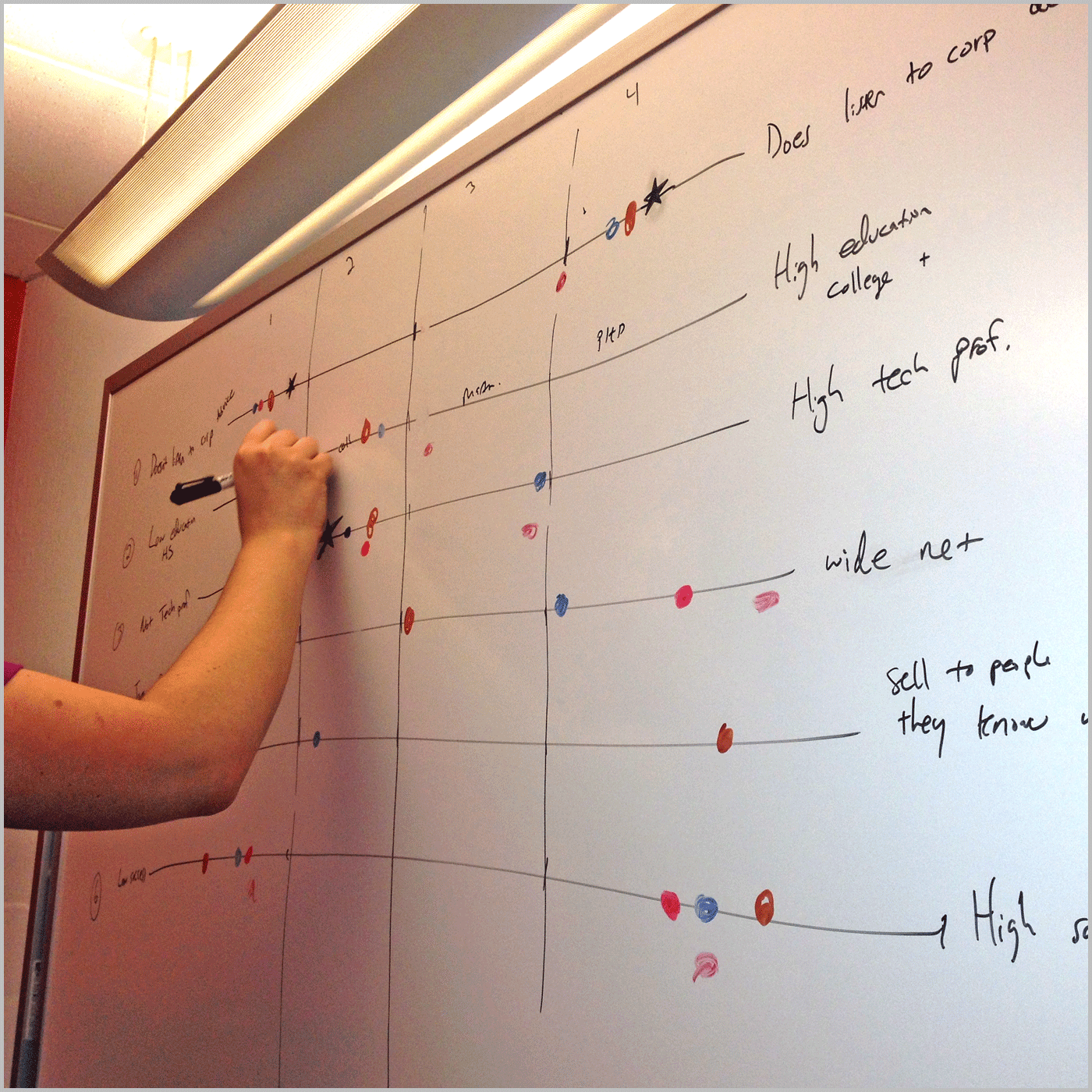 Workshop: Spectrum Profiling   ▿
As a way to further differentiate user roles, we determined characteristics that were not discrete pieces of information, but rather observed behaviors and attitudes that we plotted on a spectrum. This additional layer of analysis allowed us to compare different types of people to each other in a relative way that while not exactly precise, allowed for a degree of nuance and detail that was needed to fully capture the essence of each persona.
See the Full Presentation   ▿